At BlueSkies, we believe the success of our treatment programmes is intrinsically tied to our staff. Therefore, we have invested quite a bit in recruiting and retaining some of the best professionals in the business. From therapists and counsellors to support staff, the BlueSkies team has the knowledge and experience to effectively treat each and every client. What's more, many of our staff have undergone recovery of their own, giving them a unique perspective that enables them to understand what each of our clients is going through.
Patients successfully completing treatment programmes at BlueSkies are quick to give us positive feedback. This feedback lets us know we are succeeding in our mission to help addicts and their families fully recover. If you are looking for recovery for yourself or a loved one, we believe our professional staff and commitment to patients makes BlueSkies one of the best places for recovery.
Allow us to introduce a few key members of our staff: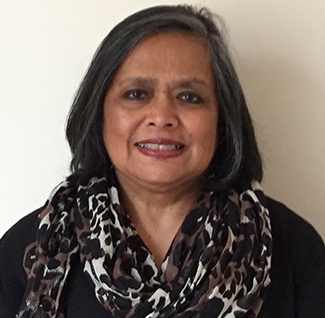 Win Browne
Lead Counsellor
Win Browne received her formal training in Psychodynamic Counselling; she also holds a diploma in Group and Individual Supervision. As BlueSkies' Lead Counsellor, Win takes a lead role in developing counselling therapies for our clients.
She has extensive experience in the 12-step treatment model, having worked at St Joseph's Centre in Haslemere, St Luke's West London Mission, and Life Works. Win's passion is creating and implementing workshops that emphasise personal development. Workshops are developed experientially, taking advantage of both the group dynamic and Win's belief in the power of the moment. She takes advantage of a wide range of therapies, including Story and Psychomythology, to help clients explore and work through their individual issues. Win has lived and worked all over the world. She has spent time in Africa, Asia, and the Middle East, working in both the public and private sectors. She brings a broad range of experience to the BlueSkies team.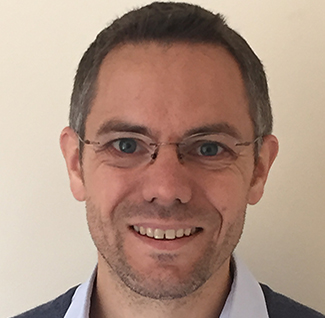 Dave Waller
Counsellor
Having initially graduated in 1995 with a Masters degree in Chemistry, Dave had a successful 16 year career as a commercial professional. He went on to hold various senior management roles, working with and leading teams of people to achieve corporate change and growth targets in industry.
It was whilst in this environment that his passion for motivating people to help them unlock their true potential in order to realise their goals was initially sparked and developed.In early 2012, Dave had the opportunity to change careers and retrain in an area he had become increasingly fascinated by and started studying Addiction Psychology and Counselling at London South Bank University later that year. He volunteered initially as a group worker, assisting addicts and their families at a community based drug and alcohol charity in Guildford. He then went on to work as a support worker, and later as an Enquiries Co-ordinator, at a leading UK addiction treatment centre. Having successfully completed a voluntary placement at BlueSkies, Dave took up a full time counselling role on qualifying with a Post Graduate Diploma in June 2014. He is a Member of the Federation of Drug and Alcohol Professionals.Dave is an integrative practitioner, drawing on a variety of therapeutic approaches in his work, which allows him to effectively meet individual client needs. As well as being experienced working with the 12 Step model for treatment of substance addiction, he is also particularly interested in process addictions and the role attachment and trauma can play in the development of addictive behaviours. The use of Mindfulness techniques, particularly as a relapse prevention strategy to raise awareness around non-conscious or "automatic" behaviours, is also a specialist area of interest.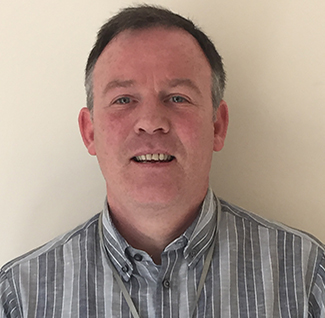 Warren Vinciguerra
Counsellor
Warren provided support in a leading treatment centre for clients. Warren decided to get involved in the addiction field after his own personal experience of addiction recovery.
His experience created a passion and energy within him to devote his life to helping others recover. We are fortunate to have Warren's perspective within our team. Warren studied counselling for five years, leading to a BACP accredited Foundation Arts Degree (FdA) in Integrative Counselling. He eventually graduated with a BA (Hons) in Counselling. In addition to his education, Warren has 20 years of experience with the 12-step recovery model.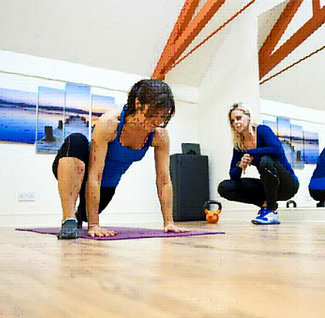 Kate Jones
Health Coach
Kate has been working within the health industry for 12 years, studying various different methods of physical and psychological practice to facilitate behaviour change. She runs a transformation coaching business and works with
individuals in one to one, group and seminar formats. She has contributed to the development of several health and wellbeing program's for youth, female empowerment and vulnerable Individuals. Kate has competed at professional level in martial arts and continues to further her skill set, both as teacher and student in yoga, Silat (Indonesian martial art) and kickboxing. Holding a BSc in sports science and currently studying an Msc in psychological wellbeing and mental health, Kate believes mind/body integration is fundamental for sustainable wellbeing and therefore uses education of movement, nutrition and mindset in all of her work.